YOUR FAMILY DENTIST WAGGA WAGGA FULLY ACCREDITED DENTAL CLINIC
Morgan Street Dental Centre is a general dentist in Wagga Wagga offering family dentistry,dental implant services, cosmetic dentistry and children's dental care to the Wagga community and all other areas of the Riverina, NSW. Our Wagga dentists have received several postgraduate dental qualifications at prestigious universities and each has over twenty years of clinical experience.
New patients are always welcome. Call us today on 02 6921 9500.
YOUR DENTIST WAGGA SERVICES
If you're looking for the best dentist from Wagga's leading
family dental clinic
, then get in touch today. Our skilled team of professional dentists and children friendly environment will make your visit an absolute pleasure!
We have invested in digital and state-of-the-art dentist equipment as well as highly trained and friendly staff so that we can provide you with a first-class dental experience!
USE THE SLIDERS BELOW TO VIEW BEFORE AND AFTER COMPARISONS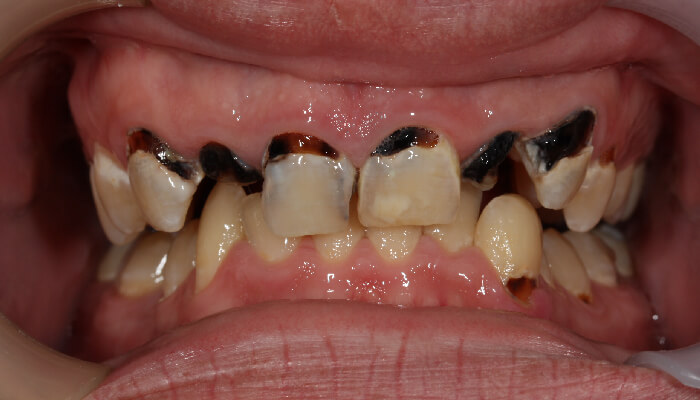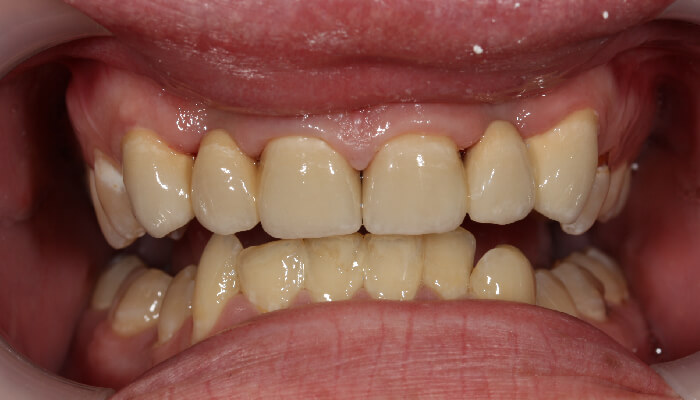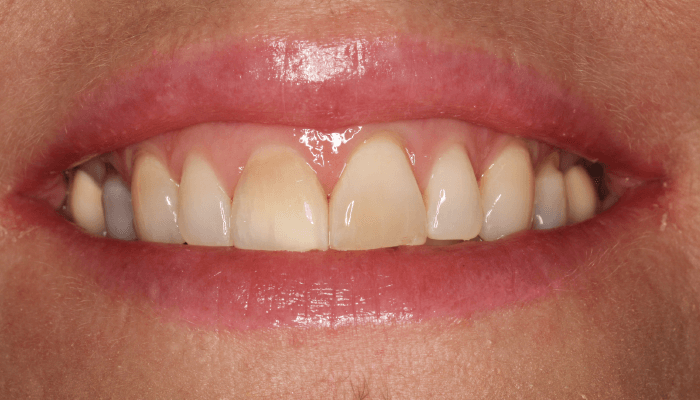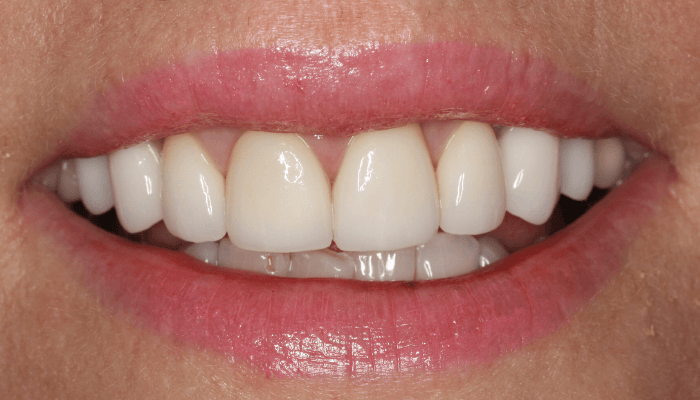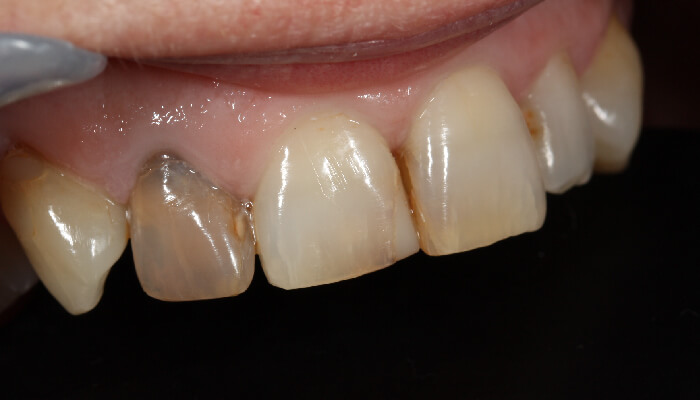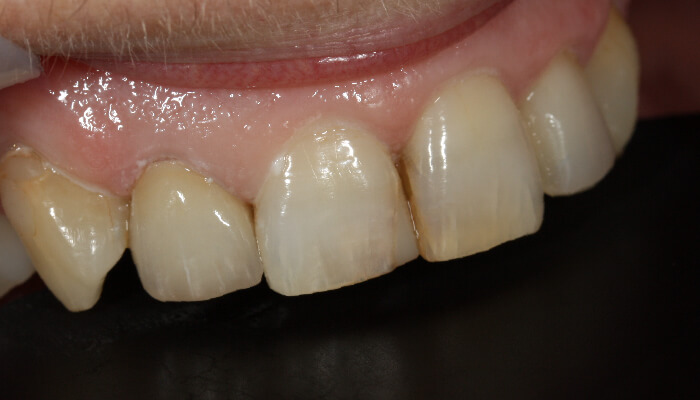 Disclaimer: Keep in mind that each patient is unique and your results may vary. Photos in our online gallery are of actual patients of our practice who have provided consent to display their pictures online. Any surgical or invasive procedure carries risks. Before proceeding, you should seek advice from one of our Wagga dentists.
Our practice is head and shoulders above the rest as we consistently provide a relaxing and welcoming environment, allowing you to sit back and put your feet up while we take care of all your dental needs. We understand that dental procedures can be nerve-wracking, our caring and compassionate team will take extra good care of you and ease any worries you may experience. You and your loved ones are always our first priority and we strive to give you the smile that you want and deserve.
Our dentists continuously seek further education, keeping up to date with the latest dental innovations and techniques as part of their commitment to the wellbeing of their patients. We are a fully accredited dental practice, which represents an ongoing commitment of our practice to uphold the highest levels of professional dental care and safety standards. We aim to always provide an excellent experience with superior services and the latest dental technologies. With a team who strive to meet your individual dental needs while being kind and understanding you will now confidently look forward to coming to the dentist.
DENTIST BLOG – THE LATEST NEWS AND OFFERS
CAN I GET MY TEETH WHITENED?
Teeth Whitening
is considered a safe treatment when it is performed by a professional dentist and your teeth and gums are healthy. The Australian Dental Association advises having a consultation with your dentist before treatment and using products we provide or recommend. Improper use of self-administered whitening treatments can cause injuries, discomfort or uneven results.
DO YOU OFFER BULK BILLING?
Bulk billing
is available for patients under Medicare Child Dental Benefits Schedule (CDBS) and Department of Veteran Affairs (DVA). We are also happy to directly liaison all financial claims with your Workers Compensation insurance or trustee/legal guardian.
DO YOU OFFER PAYMENT PLANS?
Yes definitely! We proudly offer
ZIP PAY / ZIP MONEY
to make your dental visit more realistic! It won't affect your health insurance either! You can also set up interest free payment plans via
OPENPAY
! Our application and approval process is easy and only takes 2 minutes. Just provide our reception with your photo ID, eligible credit card and contact details to apply.
I AM VERY NERVOUS ABOUT DENTAL VISITS, WHAT ARE MY OPTIONS?
Our caring and compassionate Wagga Wagga team will take extra good care of you and ease any worries you may have. There are several forms of sedation dentistry options available, including Sleep Dentistry, Happy Gas (Inhalation Sedation) or General Anaesthesia. These methods can help nervous patients feel comfortable and relaxed during a dental procedure.
DO YOU DO DENTAL IMPLANTS AT YOUR SURGERY?
Dental implants
can be placed here at the clinic under local anaesthetic. Our Wagga Wagga dentist has received extensive training in dental implants and has placed and restored over thousands of implants. Every surgical procedure carries risks. Have a chat with our dentist to make sure your mouth's healthy and capable of supporting an implant.
DO YOU OFFER BRACES?
We do offer
orthodontic treatment
to adult patients presenting with mild crowding or protrusion of the front teeth. We are the only accredited provider in the Riverina to provide Inman Aligner™. You will pay only a fraction of what it costs for traditional orthodontic treatment. With the removable Inman Aligner, your front teeth can be gently guided to an ideal position in a matter of weeks.
bulk billing dentist access $1052 in benefits for treatment under child dental benefits schedule
As a family owned and operated dental clinic for over a decade, consisting of husband and wife team
Dr Kenneth Cheung
and
Dr Cheryl Cheung
, we have been able to continue to grow and evolve with the ongoing support of our community and patients. We take pride in committing ourselves to continuing education, using the latest in dental science and technology. At
Morgan Street Dental Centre
we aim to provide quality dental care alongside exceptional customer service to the community of Wagga Wagga and surrounding areas.
Giving you and your family a happy and healthy smile is of the utmost importance to us, so at our
Wagga Wagga dental
practice we strive to provide comfortable and comprehensive procedures to meet
all of your dental
and oral hygiene needs. Our practice is
child friendly
and we make every effort to make your child dental experience fun and enjoyable. Our Wagga dentists are highly trained in
teeth whitening
,
cosmetic dentistry
, smile design,
dental implants
, personalised
crowns
and
bridge
work.
You are important to us and our warm and welcoming team of dentists and front office staff will ease any nerves and make you feel right at home and a part of our family. At Morgan Street Dental Centre we ensure that you receive the best dentistry treatment and service as we make your experience our priority. Our highly qualified staff are dedicated to working with you, as a local Wagga Wagga team, to find the best options for all diagnoses and oral concerns, whatever they may be, and we do so in a way that will have you leaving our practice feeling incredible.
Our professional dentistry affiliations include: