Orthodontics can be especially important to those patients undertaking cosmetic dental procedures.
It may be necessary to move teeth into the correct position before undertaking cosmetic dental procedures such as crowns, veneers or implants. By reducing crowding, and moving teeth into better alignment, it allows our clinicians to be more conservative in tooth preparation – or in other words, needing to remove less tooth structure to fit the new ceramic crown or veneer to our idealised final tooth position.
OUR GOAL IS TO GIVE YOU A BEAUTIFUL SMILE FOR LIFE, WITH MINIMAL ONGOING MAINTENANCE OR TREATMENT NEEDS, AND ORTHODONTICS CAN HELP YOU ACHIEVE THAT!
Those patients with deep overbites or poor bite relationships can cause ongoing damage and wear to not only their own teeth, but any restorations placed by our clinicians. As well, by reducing the crowding and overlapping of teeth, it contributes to easier hygiene maintenance, reducing plaque and tartar build-up, and allowing easier flossing or cleaning between the teeth.

We are the only accredited provider of Inman Aligner in the Riverina.
Many adults want straight teeth but do not want the time or hassle associated with traditional fixed orthodontics. In these situations, Inman Aligner™ is a fast and simple process for creating a beautiful smile. You will also pay only a fraction of what it costs for traditional orthodontic treatment.
Inman Aligner is a solution for crowding or protrusion of the front teeth. With the removable Inman Aligner, your front teeth can be gently guided to an ideal position in a matter of weeks. You can regain your confidence and improve your smile in 6-16 weeks.
Invisible Aligners - How do they work?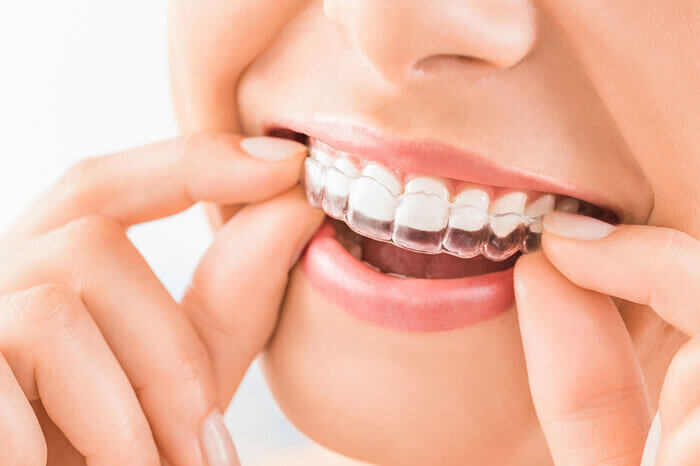 Clear aligners are a removable, invisible alternative to braces for certain types of treatment, especially for mild crowding and minor bite issues. The treatment consists of a series of near invisible, custom made, removable aligners that are changed roughly every two weeks.
As you replace each aligner, your teeth will move incrementally as the treatment proceeds until they have been straightened and in their final positions.
During the process of treatment, the aligners must be worn as much as possible and removed only for eating and oral hygiene such as brushing and flossing teeth.
Benefits of Having Aligners:
They are not as noticeable as braces.
They can be removed to eat, drink, brush and floss, or for special occasions.
They are comfortable and less likely to irritate the soft tissues of your mouth.
You do not have to be as careful with what you eat as compared to patients that undergo braces treatment as there are no wires or brackets.
Compared to traditional wires & brackets, invisible aligners are:
Comfortable
Compared to traditional wires and brackets, clear aligners are comfortable.
Removable
It's easy to remove aligners and eat whatever you like. There are no wires to trap food or get in the way when you floss.
Discreet
Clear aligners show off your smile, so most people won't even notice you're wearing them.
Affordable
You will also pay only a fraction of what it costs for traditional orthodontic treatment.
Downside of Invisible Aligners:
If you don't them, then they will not work.
They are not a suitable treatment option for severe malocclusion and crowding case.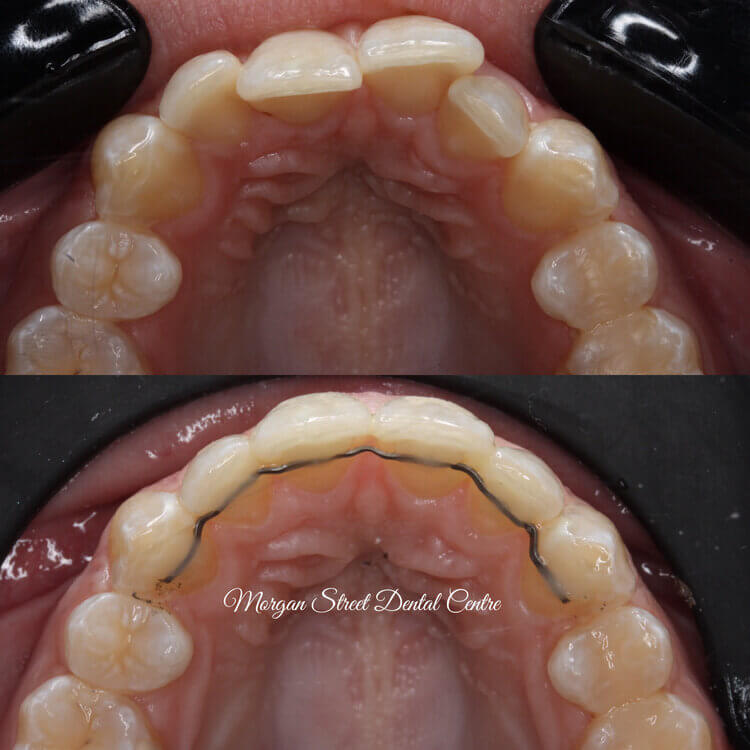 Depending upon the type of treatment required, our patients can either undertake orthodontic treatment here at Morgan Street Dental Centre Wagga Wagga, or may require referral to a local or capital city orthodontist.
Talk to our team for a consultation to see if our aligners will work for you.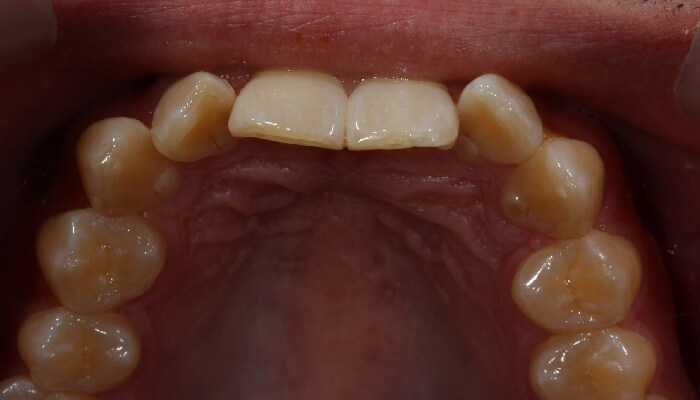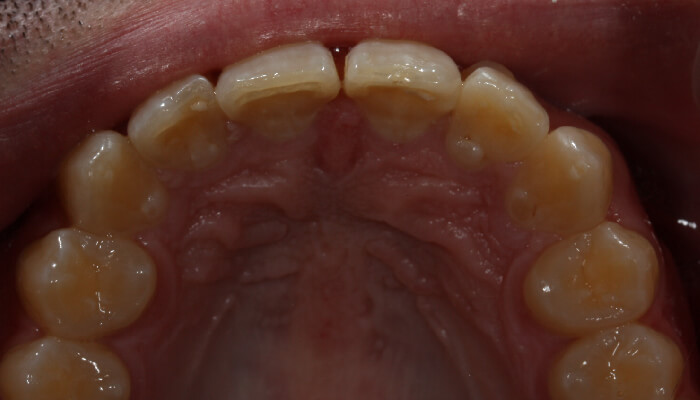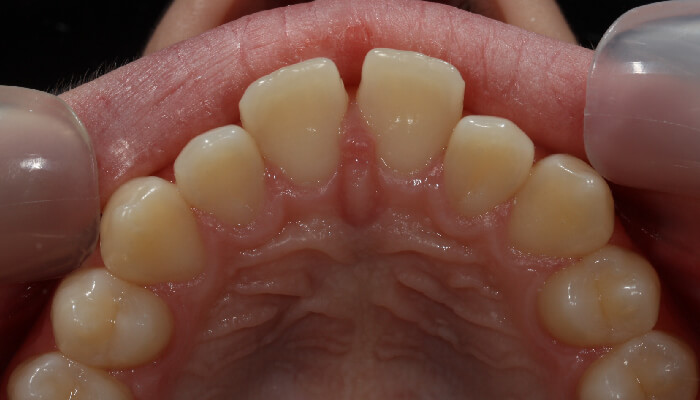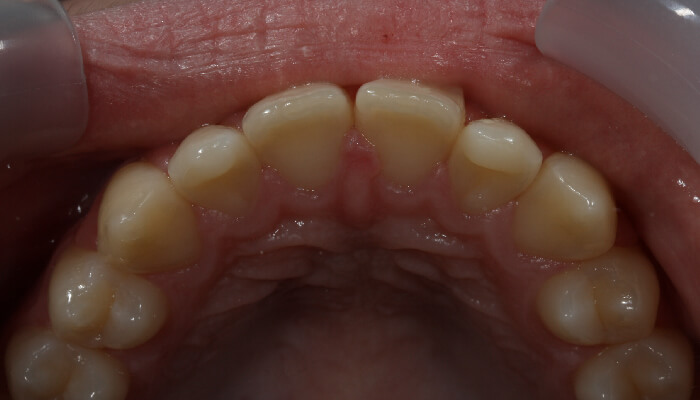 Disclaimer: Keep in mind that each patient is unique and your results may vary. Photos in our online gallery are of actual patients of our practice who have provided consent to display their pictures online. Any surgical or invasive procedure carries risks. Before proceeding, you should seek a second opinion from an appropriately qualified health practitioner.