our dental Practice and the latest technology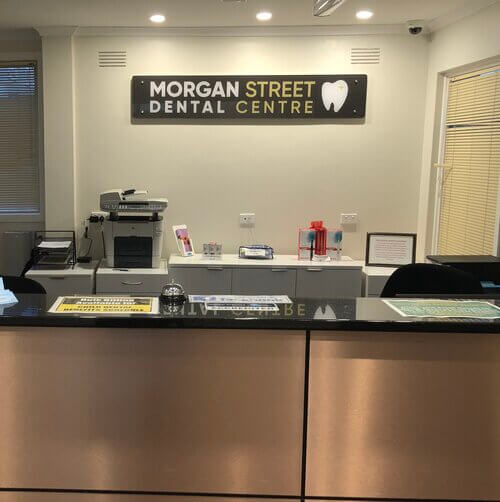 Established and run by the husband and wife team of
Dr Kenneth Cheung
and
Dr Cheryl Cheung
since January 2008, we have grown in strength by the word-of-mouth support of our patients. We are proud to be constantly learning and reinventing ourselves to be front runners in the provision of contemporary dental care. We strive to keep abreast of the latest dental science and technology so that we can confidently implement the best dentist treatment for you on all facets of dentistry.
Our practice is children friendly and we make every effort to make your child's dental visits fun and enjoyable. We also specialise in general dental treatments, teeth whitening, cosmetic dentistry, smile design, dental implants, personalised crowns and bridge work. We are fully accredited so you can be sure that all our sterilisation and practice procedures meet the Federal Government Standards. From the moment you enter our surgery, you will be made to feel at ease by the smiling greetings from our front office staff. All our dental assistants are qualified in order to serve you the best we can.
Our philosophy is to listen carefully to your needs and desires, and to provide you with a personalised dental treatment plan to ensure your long-lasting dental health. Our state-of-the-art premises has been designed with all manner of patient comfort to provide you with a first-class dental experience!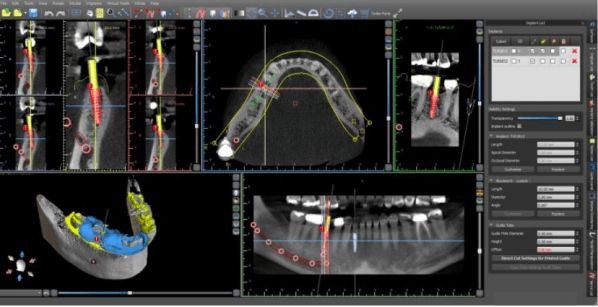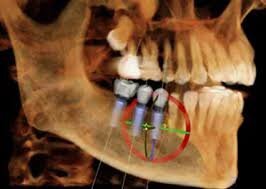 We are very excited to announce that Cone Beam CT imaging with our brand new top of the range machine is now available at Morgan Street Dental Centre. With the most precise CT imaging and implant software, single tooth or multiple dental implants, All-On-4/All-On-6 and full mouth rehabilitations can be offered from planning to delivery, using computer-guided technology to ensure the most desirable outcome.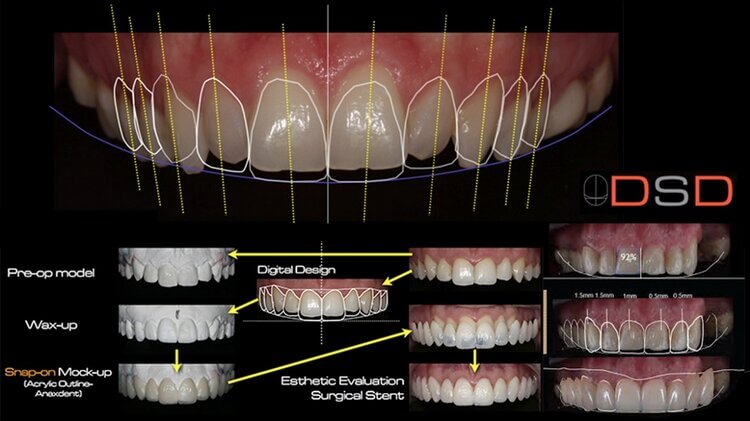 Our dentists have received extensive training in cosmetic dentistry including Master's in Aesthetic Dentistry from the prestigious King's College, University of London. We will work with you, so you can achieve the smile you have always wanted. Our dentists will perform smile assessment and design the changes in the computer using a series of aesthetic considerations – tooth height to width proportions, the length of teeth and display at rest, etc. You can preview your new smile on the computer and test drive your new teeth by having temporary mockups. This allows you to visualise the final results even before treatment begins!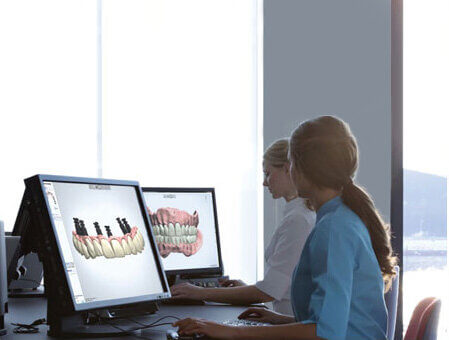 No more messy mouth and bad tasting impressions! Thanks to our digital scanner it comfortably takes a 3D image of your teeth so you can see a simulation of your new smile even before you start any treatment! Our patients love it because they no longer have to endure the goopy impressions. The scans can also be used for fabrication of teeth models, crowns, veneers and even dentures using 3D printing and milling technology!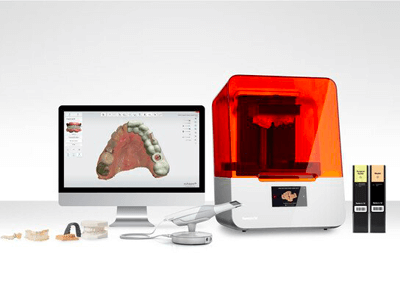 Three-dimensional printing is a relatively new manufacturing technique. 3D printers use a computer program to lay down thin layers of material, such as powdered plastic or pulverized stainless steel, until an object has been built up.
Surgical Guides – We can design and build life-like models of jawbones and other structures for use as surgical guides. These models can make surgical procedures for dental implant placements more precise and predictable.
Orthodontic Aligners – Clear aligners are dental devices used to adjust and straighten teeth. Aligners offer an effective alternative to metal braces because unlike traditional braces, aligners are virtually invisible and can be removed when users eat and brush their teeth. After scanning the patient's teeth, the digital scans are used to design the desired position of the teeth, and plan the incremental stages between the current and desired teeth positions. Moving teeth is a complex process requiring a number of different aligners to be switched as the treatment progresses.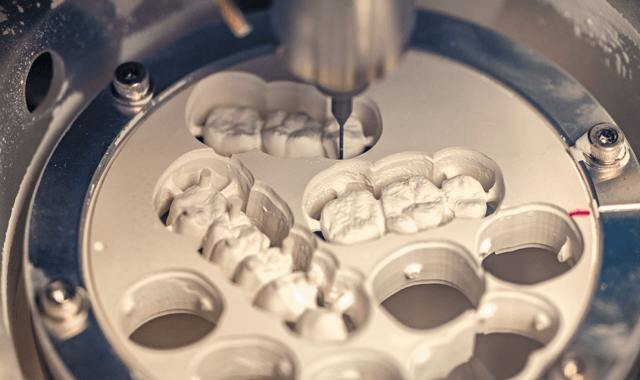 Computer-aided design and computer-aided manufacturing (CAD/CAM) improve the design and creation of dental restorations, for example crowns, veneers, inlays and onlays, bridges, dental implant supported restorations, dentures (removable or fixed), and orthodontic appliances. CAD/CAM technology allows the delivery of well-fitting, aesthetic and durable dental restorations and prostheses. It also greatly increases the speed of design and creation. Typically CAD/CAM dental restorations are milled from solid blocks of ceramic or composite resin that closely match the basic shade of the restored tooth. Metal alloys, including zirconia, can also be milled. CAD/CAM restorations are more conservative in their preparation of the tooth.
Come and have a chat with our Wagga Dentist today! You will be amazed by what modern dentistry and the latest technology can deliver!