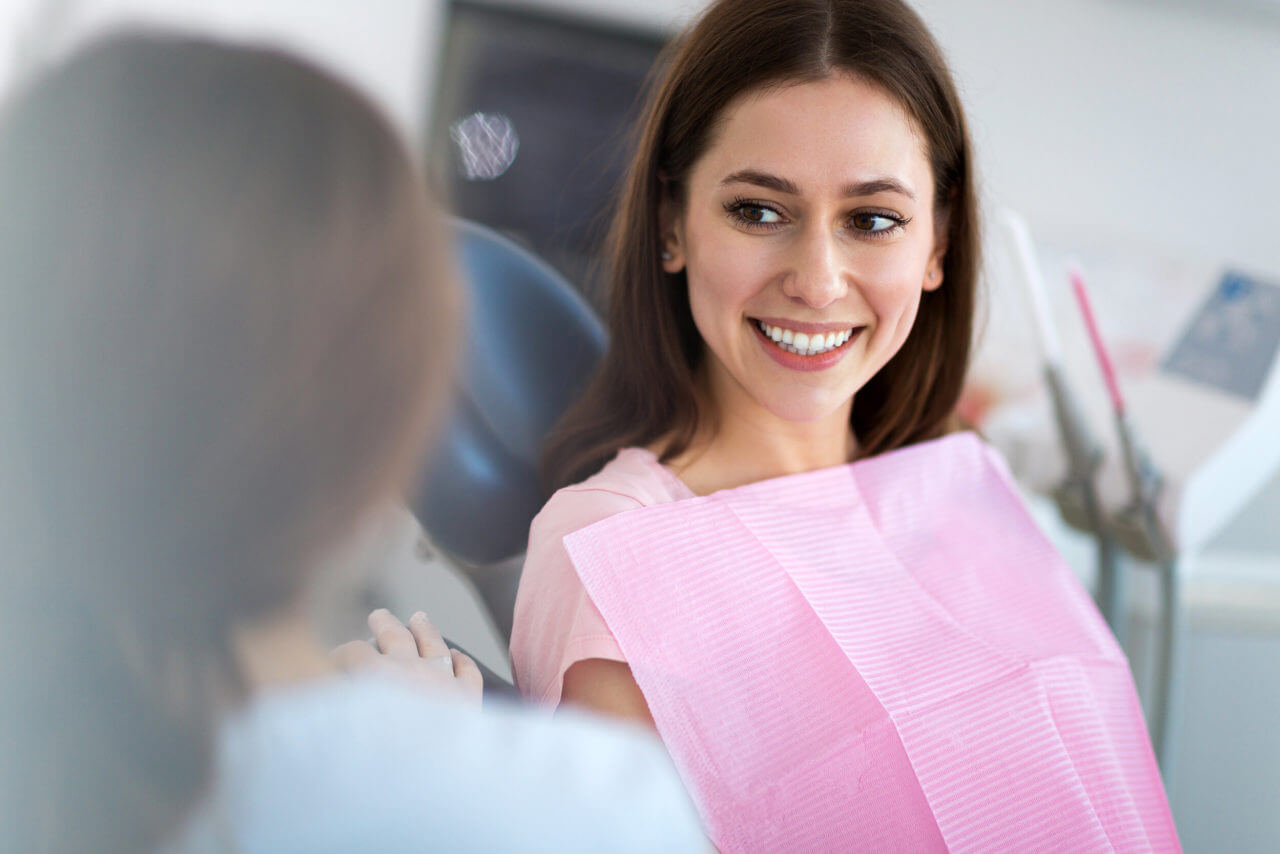 Philips Zoom tooth whitening is an in-chair dental procedure that brightens and whitens teeth up to 8-10 shades in just 45 minutes.
We start by applying a concentrated whitening gel to your teeth, which works to break down the molecular bonds that make up the stains on your teeth.
Once the gel is applied, we apply a blue LED light that accelerates the whitening process to eliminate stains from your teeth.
The gel is reapplied up to 3-4 times, followed by blasts of light, lasting 15 minutes at a time..
Regular check-ups are important for your teeth, your gums and your mouth. Issues like tooth decay and gum disease can more easily be detected in the early stages if you visit your dentist regularly. This will make treatment so much easier.
Regular visits help us identify risks factors. Preventive measures can then be put in place to save you pain (and more expensive treatments) in the future.
At Morgan Street Dental Centre, we will advise how often a check-up is required.
Key things we review at your check up include;
Health of your teeth, lips, cheeks and gums
Risk of tooth decay
Growth and alignment of your teeth and jaws
Problems with the bite
INFANTS AND PRE-SCHOOL CHILDREN
We recommend that bubs should have their first dental check by the time they have their first birthday. This will help identify how things are growing and their gums developing. If it's not convenient to get to a dentist, see a child health professional with oral health training for the first dental check.
We generally advise that low risk children visit a dentist at least once a year, while other children may need to visit the dentist every 3 to 6 months until their risk of decay has been stabilised.
If correction of orthodontic (bite) problems is required in the future, regular dental check-ups are important during the transition from baby teeth to adult teeth. Other important things reviewed could include infant feeding patterns, dummy sucking and thumb sucking.
FREE DENTAL TREATMENT UNDER CHILD DENTAL BENEFITS SCHEDULE
At Morgan Street Dental Centre Wagga Wagga, we proudly support the Child Dental Benefits Schedule (CDBS). We bulk bill your child's treatment fees on site through Medicare, which means you do not have to incur any out-of-pocket expenses.
The CDBS provides access to dental services to children aged 2-17 yrs of age and is available to families that receive Family Tax Benefit Part A or a relevant Australian Government Payment. Eligible children or teenagers can receive up to $1000 in benefits for dental services over two consecutive calendar years. Treatment is fully covered with us under the scheme and includes:
Checkup and Clean (every 5 months)
Dental X-rays
Fluoride Treatment
Fissure Sealants
Fillings
Teeth Extractions
Your child's eligibility will be determined each calendar year. A notification of eligibility will be sent to the child's parent/guardian either electronically, or by post. If you are unsure if your child is eligible simply call 132 011 and have your Medicare details on hand.
TEENS AND YOUNG ADULTS
Teenage years are tricky and can be where problems start. Adolescence often comes with greater diet and social risks. Soft drink, alcohol consumption, smoking and fast foods are often a big issue coupled with the fact that 45% of teenagers brush their teeth less than twice a day. Many young people will need to visit the dentist every 3-6 months until the risk of decay has been stabilised.
Regular dental checks during early teenage years are often required to see if bite correction or braces are required.
WHAT ELSE?
Other important things we can keep a check on;
Grinding or teeth clenching
Smoking
Oral piercings
Risk of tooth decay, gum disease and oral cancer.
Maintenance and replacement of fillings or other dental work.
Effects of diabetes
Impact of medications
IS IT TIME FOR YOU TO VISIT OUR WAGGA DENTIST?
Call us on 6921 9500 or contact us online to arrange an appointment to see our Wagga Dentist. Our lovely team at Morgan Street Dental Centre would love to see you!