We're pleased to announce we are a COVID Safe business
We will do everything we can to protect your health and safety and we maintain the highest level of infection control throughout the clinic. We have a COVID safety plan to help protect patients, staff and visitors to the practice.
We strictly follow the guidelines from the government and the Australian Dental Association and our dental instruments are either single use or sterilised between patients. We also apply disposable sleeves on surfaces that are likely to be contaminated. All treatment surfaces are sanitised after each patient.
Screening patients for COVID-19 risk and assessing the risk of transmission in our practice remains an important focus for Level 1 dental practice restrictions. Practice management for social distancing continues and infection prevention and control precautions that address the level of risk of transmission remain.
THE FOLLOWING ADDITIONAL SAFETY MEASURES ARE IN PLACE TO ENSURE THE SAFETY OF OUR PATIENTS AND TEAM.
Before your dental treatment:
Please check in by scanning the QR code before entering our premises.
Please defer your appointment until you are cleared by doctors if you:

have a fever (≥38°C) or history of fever (e.g. night sweats, chills) OR acute respiratory infection (e.g. cough, shortness of breath, sore throat)
have travelled interstate or overseas in the last 14 days
have travelled on a cruise ship in the last 14 days
have lived in or travelled through a geographically localised area with elevated risk of community transmission, as defined by public health authorities
have been in contact with a confirmed case of COVID-19
are currently in self-isolation
are a healthcare, aged or residential care worker with direct patient contact

You may be required to wait in your car instead of our reception area to maintain physical distancing
We perform compulsory temperature checks for all patients on arrival
Please use alcohol hand sanitiser on arrival and leaving the clinic
Before treatment, you will be asked to use a disinfectant mouthwash for 20 seconds
We can offer online/phone consultation for those who cannot attend our clinic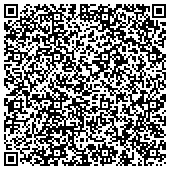 Our additional infection control measures:
We regularly sanitise throughout the clinic, and we disinfect all items in the reception area and door handles between patients
All magazines and children's toys have been removed in the reception area
We have extended time between patients for extra cleaning measures
Our staff and patients are provided with PPE where required
We are here for you and if you have any concerns, please feel free to call us on 69219500 or send us an email.
We are closely monitoring the situation as it unfolds and should there be any changes we will let you know as soon as possible. Please follow us on Facebook or Instagram @morganstreetdentalcentre for the latest updates.